TANIDA Outstanding Member Win 15TH NATIONAL INNOVATION AWARD
[Date:2018-11-30 ~ 2018-12-31 ]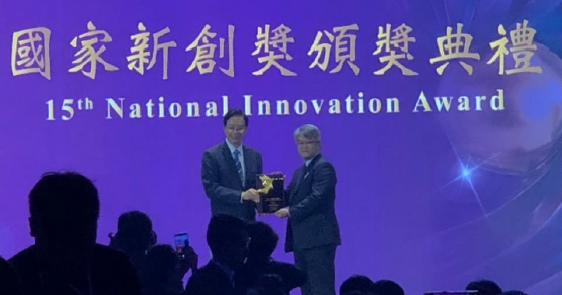 Tripod Nano Technology Corporation has received the 15th Taiwan National Innovation Award on November 30 2018 as an accreditation to our exclusive gold dissolution green technology and nanoparticles metal colloidal production technology. Both technologies have received international patents from 6 different countries including Australia, Germany, Japan, Taiwan, UK and USA.
Tripod Nano Technology standby our core value by utilizing green innovation to create universal values of nanomaterials. Coping with our government policy of 5+2 innovative industries, we operate as an Original Innovation Manufacturer of Nanotechnology by our headquarter established in Taiwan. Our products are applied in various industries such as Biotechnology, Agriculture and Circular Economy.
Given our exclusive technology, Tripod Nano Technology becomes the first in the World to manufacture more than 10 different types of spherical metal nanoparticles. As we hope to benefit human's life and increase our international competencies in the near future, Tripod Nano Tech will continue to utilize our core technology to provide ONE STOP production from raw material to conjugation service to expand the application of nanotechnology.