Congratulations to Dar-Bin Shieh, Director of TANIDA, as Win three 16TH NATIONAL INNOVATION AWARD [2020-02-02 Posted]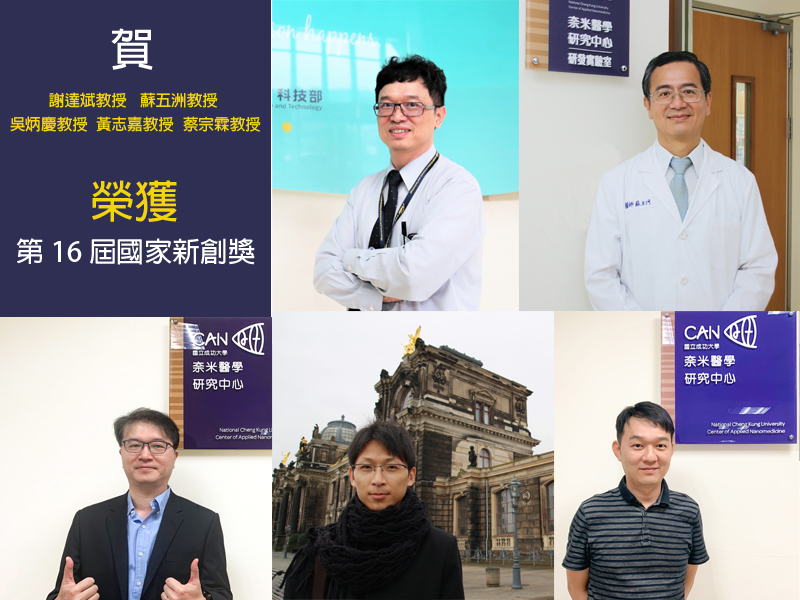 TANIDA Outstanding Member Win 15TH NATIONAL INNOVATION AWARD [2018-12-22 Posted]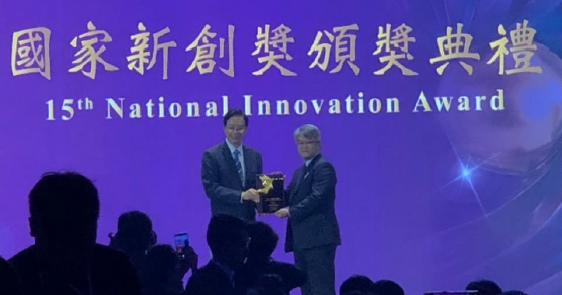 Tripod Nano Technology Corporation has received the 15th Taiwan National Innovation Award on November 30 2018 as an accreditation to our exclusive gold dissolution green technology and nanoparticles metal colloidal production technology. Both technologies have received international patents from 6 different countries including Australia, Germany, Japan, Taiwan, UK and USA.
Tripod Nano Technology standby our core value by utilizing green innovation to create universal values of nanomaterials. Coping with our government policy of 5+2 innovative industries, we operate as an Original Innovation Manufacturer of Nanotechnology by our headquarter established in Taiwan. Our products are applied in various industries such as Biotechnology, Agriculture and Circular Economy.
Given our exclusive technology, Tripod Nano Technology becomes the first in the World to manufacture more than 10 different types of spherical metal nanoparticles. As we hope to benefit human's life and increase our international competencies in the near future, Tripod Nano Tech will continue to utilize our core technology to provide ONE STOP production from raw material to conjugation service to expand the application of nanotechnology.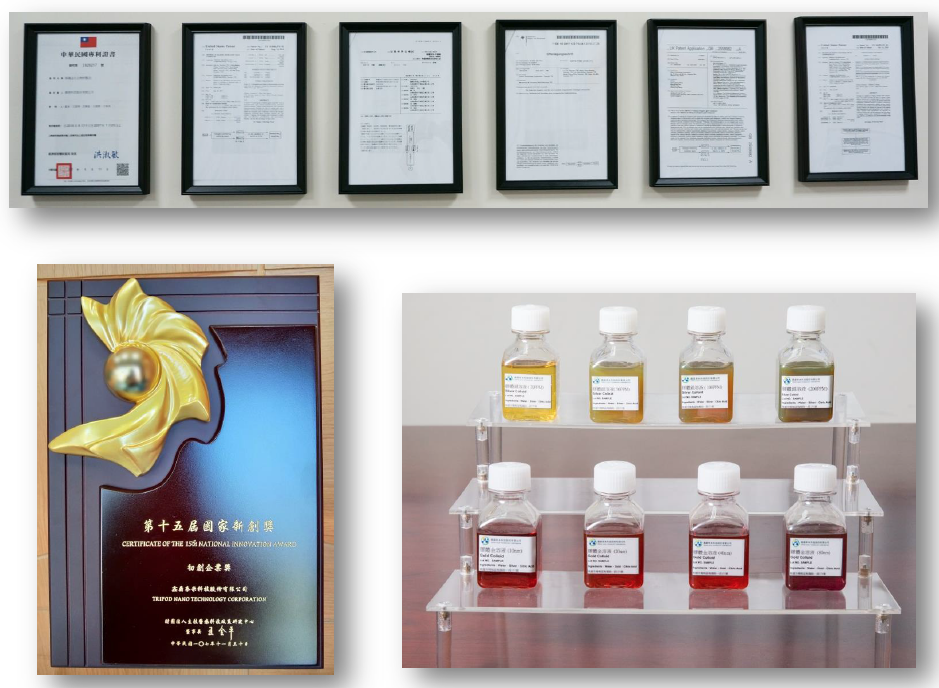 Congratulations to Lee Ting-Kuo, Director of TANIDA, as the Academician of the 32nd Academia Sinica election [2018-07-16 Posted]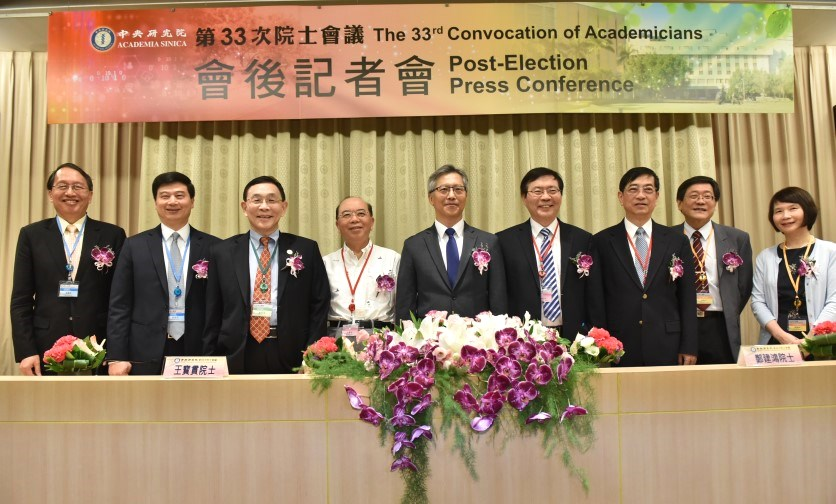 Academician Lee is the convener of the 5th Board of Directors and the International Affairs Committee of TANIDA. He is currently a Distinguished Research Fellow and the Director of Institute of Physics, Academia Sinica.
He is also the vice chairman of Asia Nano Forum (ANF) for 2018-2019.
From 2004 to 2006, he served as the chief project director of the National Nanotech Project and was an essential promoter of Taiwan's nanotechnology development.
【Activity related website】
【Personal Website】
Taiwan hosted the ANFoS2018 [2018-05-21 Posted]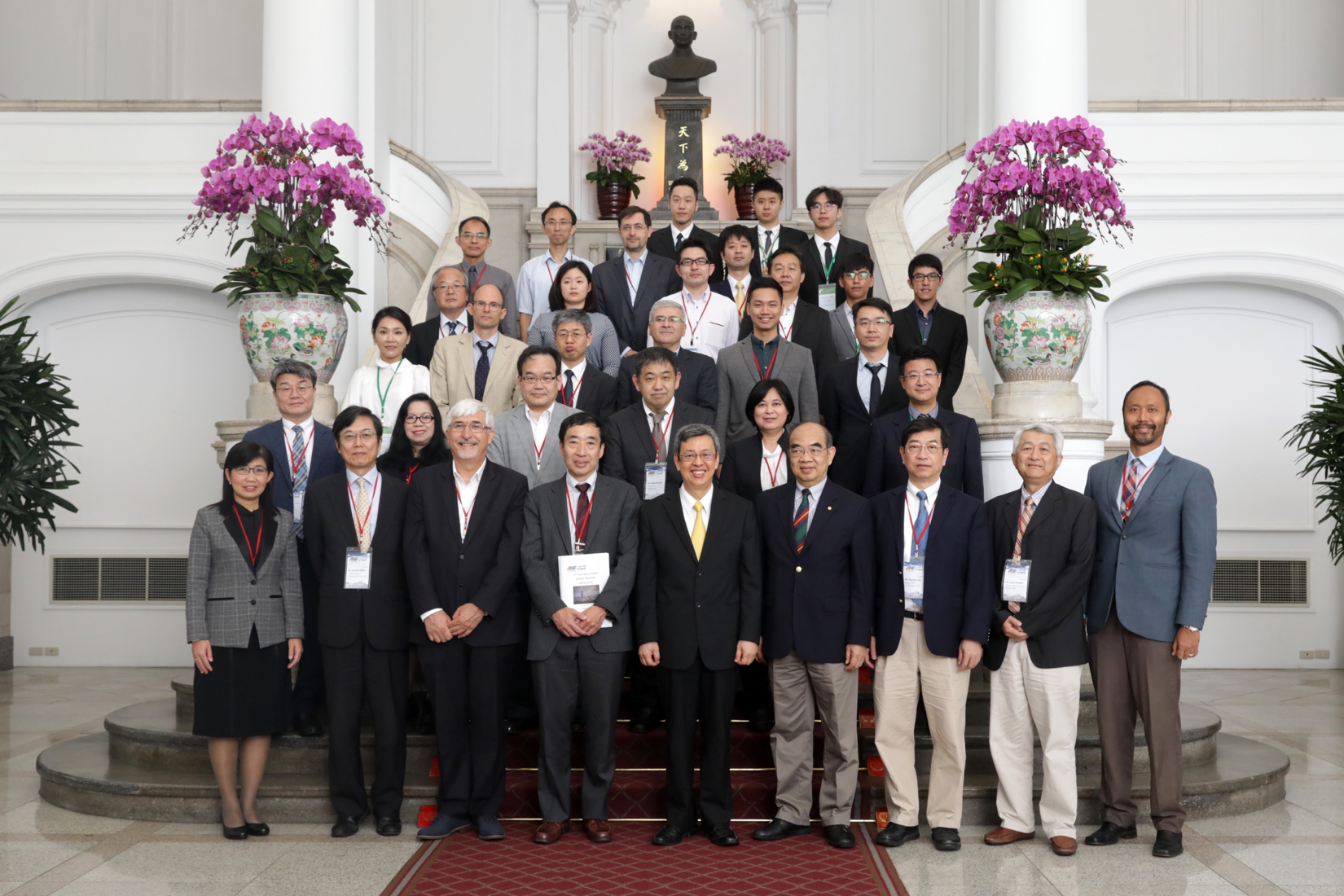 Taiwan hosted the 15th Asia Nano Forum Summit (ANFoS2018) and a commercialization workshop in conjunction with ANFoS2018 earlier this year. This two-day event started with the "International Workshop on Nanotechnology: from Innovation to Application" on 17 May, followed by the Summit Meeting on 18 May. The workshop on the first day at Academia Sinica aimed to be a B2B platform as well as a successful model in furthering international business cooperation among ANF members. It began with an invited speech on Taiwan's New Southbound Policy including guided introduction to information such as investment and market opportunity. Following the invited speech, presenting country representatives and founders of startup companies from Iran, Malaysia, Philippines, Thailand, and Taiwan also elaborated on country policy of nanotechnology commercialization in the morning session and promoted business activities such as investment opportunity in the afternoon session respectively. Furthermore, there was a product demonstration from eight companies simultaneously around the venue to offer participants a deeper exchange and better understanding of market opportunity. An especial arrangement amid the Summit Meeting at Courtyard Taipei the next day was to meet with the Vice President of Taiwan, Dr. Chien-Jen Chen, at the Office of the President. Vice President Chen was much delighted to welcome all ANF delegations, on behalf of Taiwan's government to this year's Summit in Taiwan and offered his thanks to ANF community for holding this wonderful event in Taiwan as well. He mentioned that Taiwan's government would continue supporting activities to foster links between Taiwan and ANF members and to promote especially the New Southbound Policy launched in 2016. Dr. Toshihiko Kanayama from Japan, President of ANF and Prof. Dr. Ali Beitollahi from Iran, head of International Nanotechnology Olympiad (INO) steering committee also expressed their gratitude for this arrangement respectively. The 1st INO was held this April in Tehran, Iran and Taiwanese team took first place with the best total score and solution to the theme of "Water and Environment" this year.
Taiwan participated in the 1st International Nanotechnology Olympiad (INO 2018) [2018-04-20 Posted]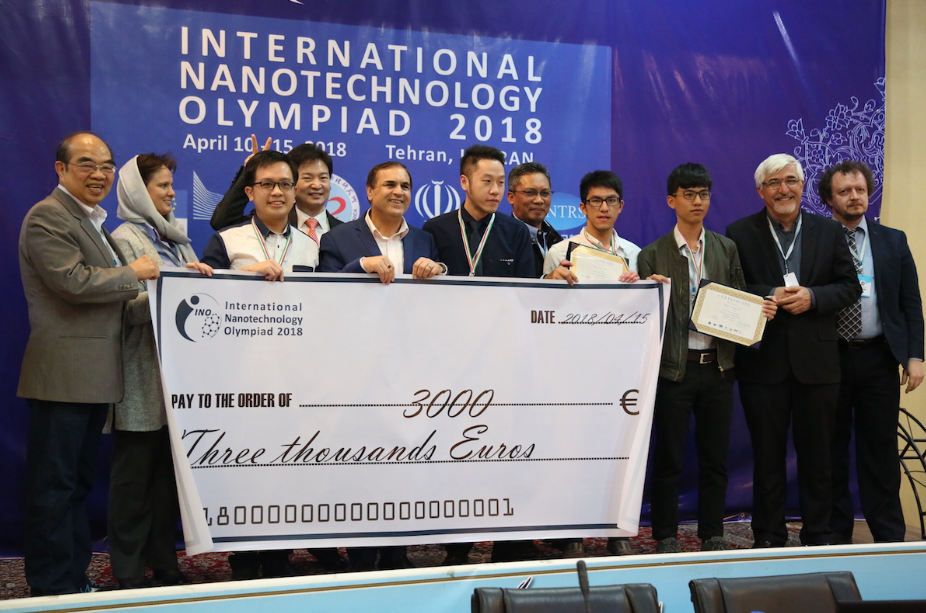 The 1st International Nanotechnology Olympiad (INO) was initiated by Iran and held this April in Tehran. Dr. Maw-Kuen Wu from Taiwan, representative of INO founding member institution, also joined the INO Steering Committee (INOStC) to participate in the development of strategy, establishment of regulation, determination of thematic focus, etc. Participating teams from Iran, European Union, Russia, Malaysia, South Korea, and Taiwan presented their solutions for the global challenges related to the theme of "Water and Environment" using nanotechnology in INO 2018. Taiwanese team came out with the best total score in the three aspects of novelty, business and science/technology and won 3,000 euros for their idea on "Nature-inspired Omniphobic Membranes and Photocatalysts Design Toward a Near-Zero Liquid Discharge" which uses nanotechnology to address problems related to this year's theme.
【Image source】
【Activity Website】
【Activity related website】
2017 nanoMark Certification Award Ceremony [2017-02-13 Posted]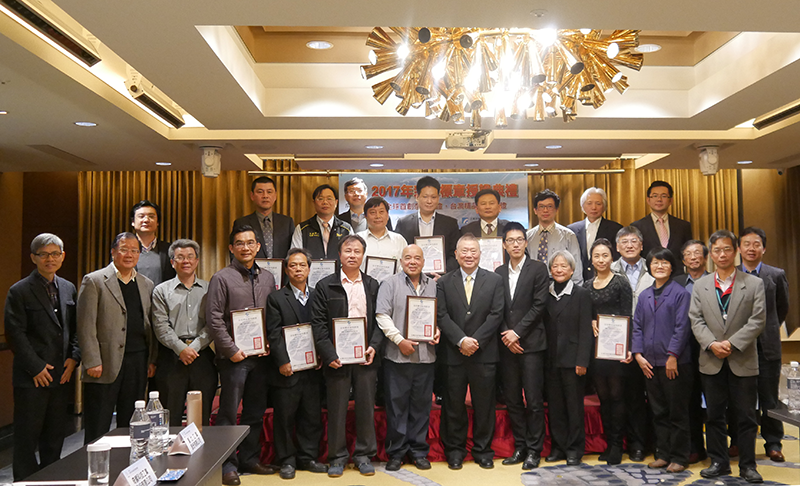 NanoMark certification award ceremony was held by Taiwan Nanotechnology Industry Development Association (TANIDA) at Sheraton Hsinchu Hotel on March 10 2017. The nanoMark Certification award ceremony was hosted by TANIDA Chairman Wu Chung-Yu. Representative from Consumer Goods & Chemical Industries Division of Industrial Development Bureau, Ministry of Economic Affairs, Tu, Li-Chung, and other 40 more representatives from industry , government, academia and research institute were together witnessing the transfer of nanoMark from the Division of Industrial Development Bureau to TANIDA. It is a new milestone for Taiwan nano-enabled products certification program.
The most reliable and trustworthy verification system in the world is usually handled by impartial third party organization such as professional associations or independent organizations. The nanoMark was transferred from the Division of Industrial Development Bureau to TANIDA in 2017. There are 29 companies and thousands of products have been certified by nanoMark system. These products were proved containing nano-materials, nano-enabled functionality, and other quality requirements such as safety, durability etc. in regular product category.
The TANIDA Chairman, Wu Chung-Yu said that nanotechnology has been developed for a long time in Taiwan and the R & D achievement are rich, and the industrialization accomplishment is leading the world. The keys to success of nanoMark system are industrial standards establishment, industrial applications promotion and consumers rights and interests protection. In the future, the efficient and flexible operation of TANIDA, and impartial third party verification of ITRI will keep facilitating nanoMark development in Taiwan and expand nanoMark influences worldwide.
Since establishment of TANIDA, TANIDA has been working on in line with international standards and regulations. There are many outstanding performances have been achieved, such as cooperation agreement with Malaysia in 2016, leading the delegation to Iran to expand business opportunities and attending nano tech 2017 in Japan. At present, TANIDA and Malaysia are conducting a plan of recognizing each other's nano-product validation. In the future, the association will conduct a plan about mutual recognition of nano certification and market exchange with Malaysia's Nano verify to help nanoMark companies to increase overseas market opportunities.
Welcome to all who are interested in the nanoMark and want to learn more about how to participate in the verification system to prove their own products features and want to explore international market. Feel free to contact with Taiwan Nanotechnology Industry Development Association.
2017 Canada Taiwan Strategic Partnering Forum on Nanotechnology Applications [2017-01-25 Posted]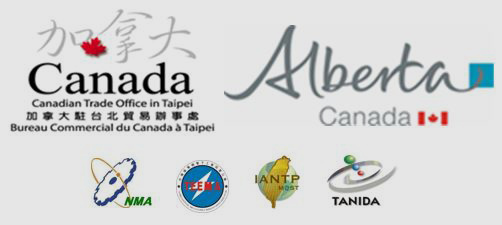 2017 Canada Taiwan Strategic Partnering Forum on Nanotechnology Applications was held in Taipei, Taiwan on 23 February 2017. This event was jointly host by Taiwan Nanotechnology Industry Development Association(TANIDA), The Canadian Trade Office in Taipei(CTOT) and Alberta Taiwan Office (ATO). There were about 60 participants attending this forum and one-on-one partnering meetings. The Canadian delegation, led by NanoCanada, included ChemRoutes Corporation, Grafoid Inc., Luxmux Technology, Nanalysis Corp, NEMSOR Technologies Inc., Preciseley Microtechnology Corp., SensorUp Inc., and Wedge Networks Inc.. It is expected to build a long-term bilateral relationship in product development and market exploitation of nanotechnology between potential Taiwan-Canada companies. On 22 February, the day before the forum, the delegation paid a visit to Dr. Ting-Kuo Lee at Academia Sinica. Dr. Lee has been the director of Institute of Physics, Academia Sinica since 2012 as well as the Chair of International Affairs Committee of Taiwan Nanotechnology Industry Development Association (TANIDA). Currently he also acts as the Secretary of ANF ExCo Committee.